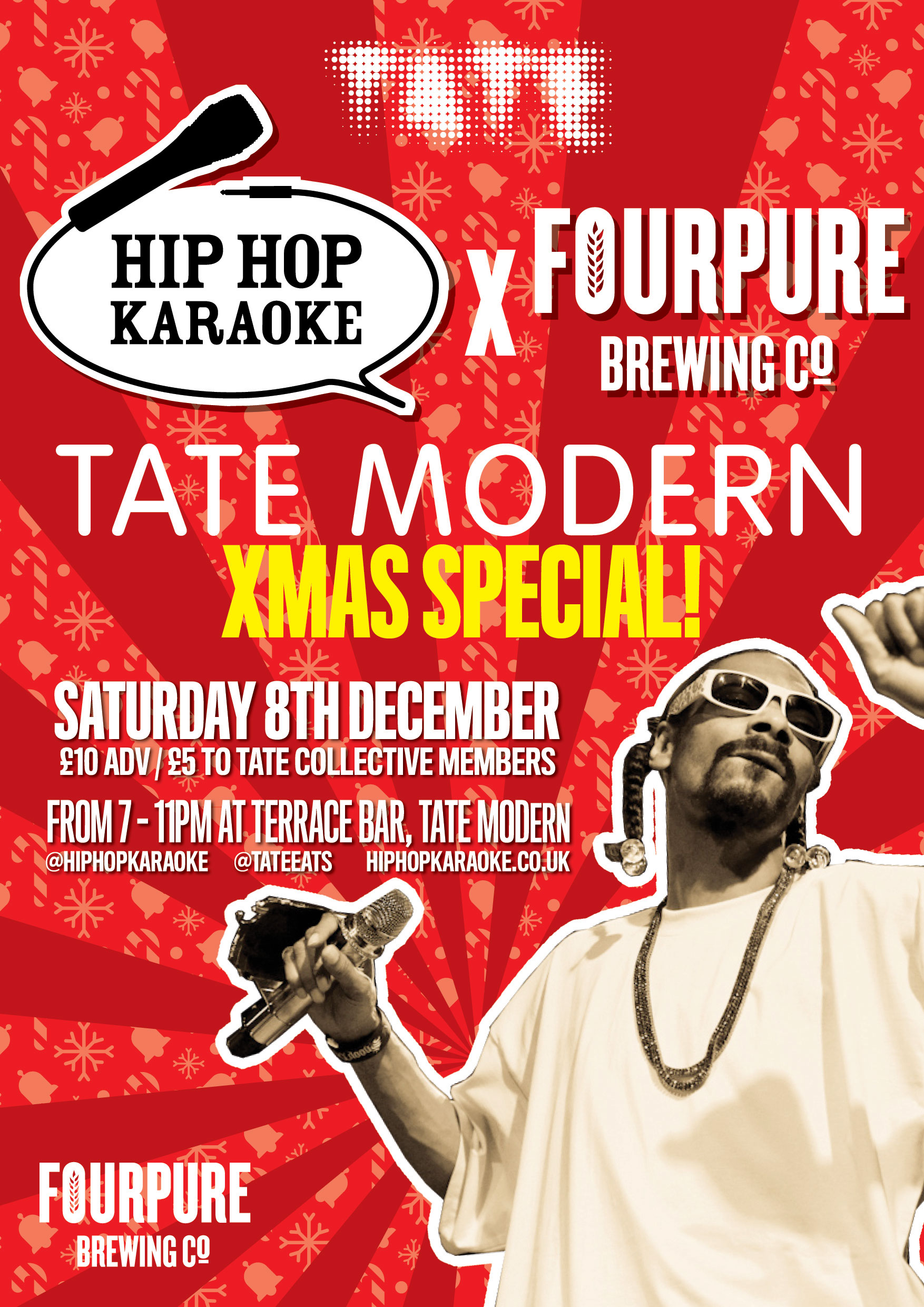 Hip Hop Karaoke returns to The Tate Modern for a very special 'Festive Skank' with our friends from FourPure.  As usual we'll be 'stocking' up with a huge list of hip hop bangers by everyone from LL Yule J to Cardi Tree, so come and party with us as we put the 'rap' in wrapping!
Xmas gifts for our best performers from the wonderful people at FourPure and Tate Eats including brewery tours and dinner for two at the Tate Modern!
For the uninitiated, the UK's original Hip Hop Karaoke is a true London and national fixture and, for the last decade, DJ Rob Pursey, host Bobby Champagne Jr. and the HHK team have helped thousands of people live out their rap fantasies.
With hundreds of songs to choose from, this is your chance to experience what it's like to feel real crowd energy as you take on the rhymes of your favourite rappers inside the walls of the world-famous Tate Modern. Whether it's old-school gems from the 80s, 90s and 00s or the latest records from Drake, Nicki and Kendrick, Hip Hop Karaoke is the place to let go of all inhibitions and feel the exhilaration of smashing it live on stage.
Hip Hop Karaoke is a euphoric, addictive experience; definitely something to cross off the bucket-list.
Please make sure you bring your ID to this event as we operate a strict challenge 25 policy at our bars.
Share your night and your rhymes with us at @tateeats @hiphopkaraoke @fourpurebrew