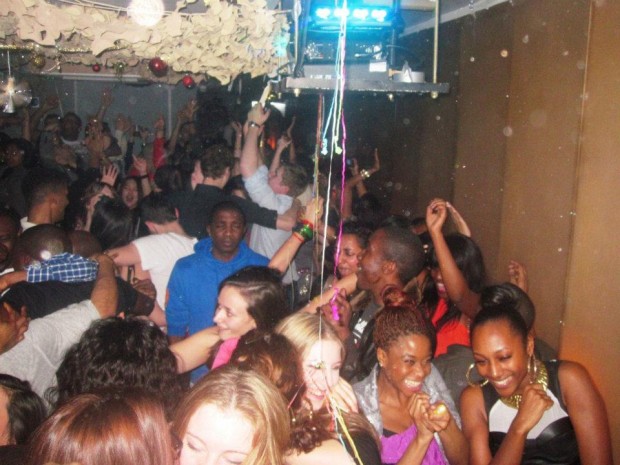 Wow, what a night! The meeting of two of London's best loved parties really was a match made in heaven and the perfect way to ring in the New Year.
The Hip Hop Karaoke performances were particularly special with everything from old Big L to new Drake to classic HHK songs like 'Doo Wop (That Thing)' and 'Get Ur Freak On' – as the amazing crowd cheered and supported every bar! The final performance of 'Party Rock Anthem' by the HHK team will go down in memory for a long time! Needless to say then by the time the clock struck midnight and we were into 2012 – the crowd was super-amped for Players Ball with myself and Davey Boy Smith tearing through all the anthems until 4am!
Full photo gallery HERE courtesy of the legend that is J Bo Tapes!
Respect and love to everyone who made it down and we'll see you every week in 2012 and at a Southern Hospitality event or two!
– Rob